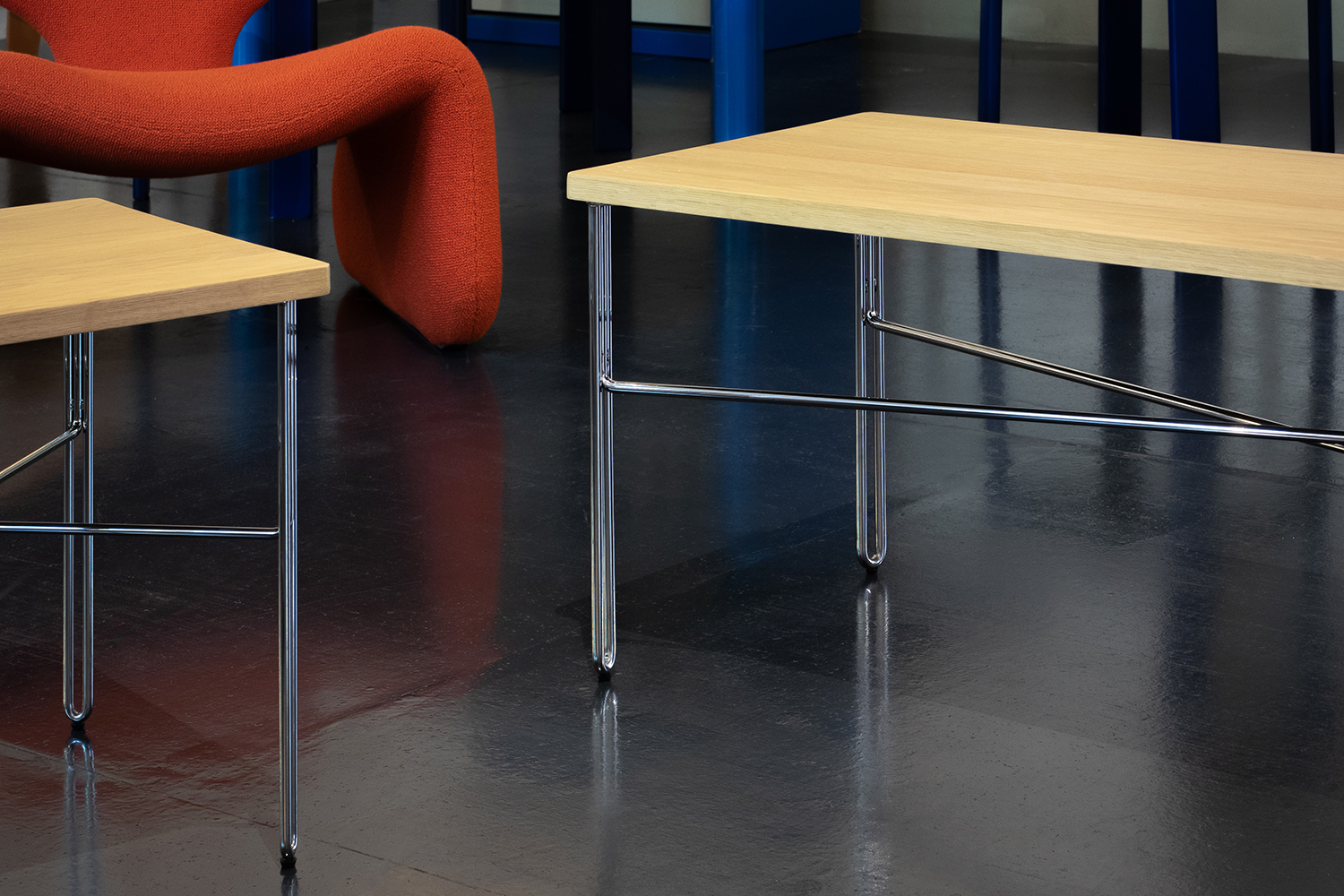 ---
Inline is a range of coffee tables and shelving defined by the parallel lines of the stainless steel legs and frames. The designs are based on Julien Renault's bold line drawings, where simple straight lines with tight radii come together to make elegant but strong structures.

The legs and frames are made from polished stainless steel and the table tops and shelves are made from solid oak. There are 3 sizes of coffee table, 2 sizes of wall-mounted shelving and a floor-standing shelving unit.
---
---
Julien Renault is a multidisciplinary designer who grew up outside of Paris. He attended Reims School of Art and Design in France and ECAL in Switzerland. Based in Brussels, his work encompasses product design, interiors and photography.
Julien's work demonstrates a strong awareness of the interconnectedness of objects and their surroundings. Convinced that all objects have a subconscious effect on our daily lives, he finds inspiration everywhere and he is not afraid of beautifying the ordinary.
Renault's studio is steadily growing thanks to long-term collaborations with brands such as Cruso, Hay, Hem, Kewlox, Massproductions, Mattiazzi, Stattmann and now NINE.